In the future, schools in China will be based on a system that takes equal account of equality, quality and innovation:
Equality: Every student has the same opportunities to study
Quality: From a rating system to a comprehensive evaluating system
Innovation: From pure knowledge impartment to hands-on competence training
The inflexible curriculum and the entrenched education system are to be restructured as a whole. The teacher-centered class will be replaced by a student-centered lesson in which the teacher acts more as a coach. Teachers should be able to organize self-study, research projects and collaborative learning projects for students. Students should be free to choose their subjects and develop their practical skills.
Thesis of Prof. Dr. Zhu regarding "Smart Education China"
Smart e-learning environments can reduce the cognitive burden on the learner, and thus enable a focus on the meaningful things and facilitate the construction of ontology
Smart e-learning environments can deepen and enhance the learner's learning experience; thus, the development of the learner is influenced holistically (affective, intellectual and physical)
Smart e-learning environments enable flexible learning and collaborative work, which in addition strengthen personality development and collective intelligence
Smart e-learning environments can provide better tailored learning support to learners, improving learners' expectations
The essence of smarter education is to create intelligent environments by using smart technologies, so that smart pedagogies can be facilitated as to provide personalized learning services and empower learners, and thus talents of wisdom who have better value orientation, higher thinking quality, and stronger conduct ability could be fostered.

Zhu Zhiting, 2012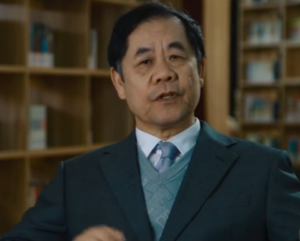 Activities and studies
Research assignment to reflect on the professional qualifications of Chinese post-secondary institution graduates from the perspective of workplace newbies.
Development of an onboarding concept for workplace newbies in China, which makes it easier, for Western companies in particular, to find the right young talent and successfully integrate them into the company's work process; keeping them in the company for long term.
Series of research on the professional qualifications of Chinese young workers with a particular focus on the extent to which graduates of the Chinese education system meet the expectations of Western companies.
Development of a school award concept for innovative school projects in China
Usage of innovative blended learning concepts and self-produced e-learning video modules in a pilot project for the further development of teacher training in China, in cooperation with the PIED in Shanghai
Production of performance SIMULATOR® "Technology Changes Teaching" for the education and training of Chinese teachers
Implementation of various projects by using modern blended learning concepts in teachers' training with the help of translated PERFORMANCE SIMULATOR® "Leadership in the classroom"
Project Members
S&P Project Members "Smart Education China"
ECNU Project Members "Smart Education China"